Step Into Your Self-Worth | Online
6:30PM – 8:30PM MONDAYS | 6 WEEK COURSE
STARTS 2ND OF AUGUST

You are worthy. Right here. Right now.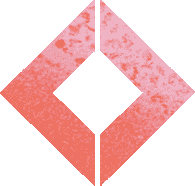 What exactly is 'self-worth' and how can you get more of it, particularly living in a pandemic? Times are really tough right now especially those experiencing extended lockdown. But what has this new way of living done to your self worth? This thoughtful, 6-week journey will guide you through a number of mindful, immersive practices to help you live consciously, live purposefully and develop a sense of personal integrity that will ignite your self-esteem. No matter what conditions we find ourselves in – we can learn to find grounding and clarity from within.
This experiential, evidence-based course is based off the work of Nathaniel Branden, a psychotherapist who has been researching self-worth & self-esteem for over four decades. He has narrowed down the cultivation of healthy self-esteem to be founded in six practices which we will dive into over this 6-Week course.
What will you learn?
The practice of living consciously
How to distinguish between facts, interpretations and emotions
The practice of self-acceptance
How to value yourself, treat yourself with respect and to stand up for your right to exist
The practice of self-responsibility
The difference between what is within and outside of our control
The practice of self-assertiveness
Assertive communication – what it is, and what it is not
The practice of living purposefully
The practice of personal integrity and how we can integrate our ideals, convictions, standards, beliefs and behaviour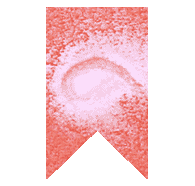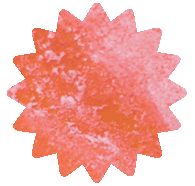 This course is perfect for you if
You lose faith in yourself & your ability to cope amidst change & uncertainty.
You look for worth and validation in things outside of yourself
Avoid having to confront uncomfortable emotions or painful feelings
You surrender responsibility to others because you lack confidence and faith in your own knowledge, strength and abilities
You struggle to know the difference between what is within your control and what you cannot influence or change
You feel your life belongs to others, and everything you do is in order to live up to other people's expectations
You feel like you're living without purpose, at the mercy of chance




Self Inquiry & Reflection

Facilitator Overview
Ayanthi is a true believer in the power of therapy, with its ability to help challenge unhelpful thoughts and strengthen more helpful ones with a bit of skill and plenty of practice.
She spent years working with people who have experienced psychosis, including voice-hearing, and a pivotal lesson she learned is that the only power the voices have is the power the voice-hearer gives them. This principle applies to all of us, our internal chatter of self-beliefs, automatic thoughts and ruminations are really just a sequence of words in our minds. Mental freedom comes when we get to choose which ones we want to indulge.
"There came a time when the risk to remain tight in the bud was more painful than the risk it took to blossom."
– Anaïs Nin
Course Details
| | |
| --- | --- |
| DURATION: | 6 Week Course |
| DATE: | 2nd August – 6th Sept, Monday evenings weekly |
| TIME: | 6:30 – 8:30 pm |
| LOCATION: | 33 Foster Street, Surry Hills |
| COST: | $595 or 2 payments of $297.50 |
Payment plans available. To set up your plan:
1) Click "BOOK YOUR SPOT"
2) Click "PROCEED TO CHECKOUT"
3) Create an easy payment plan with Partial.ly
Tickets for courses are non-refundable and non-transferable. Please see our T&Cs for more info.