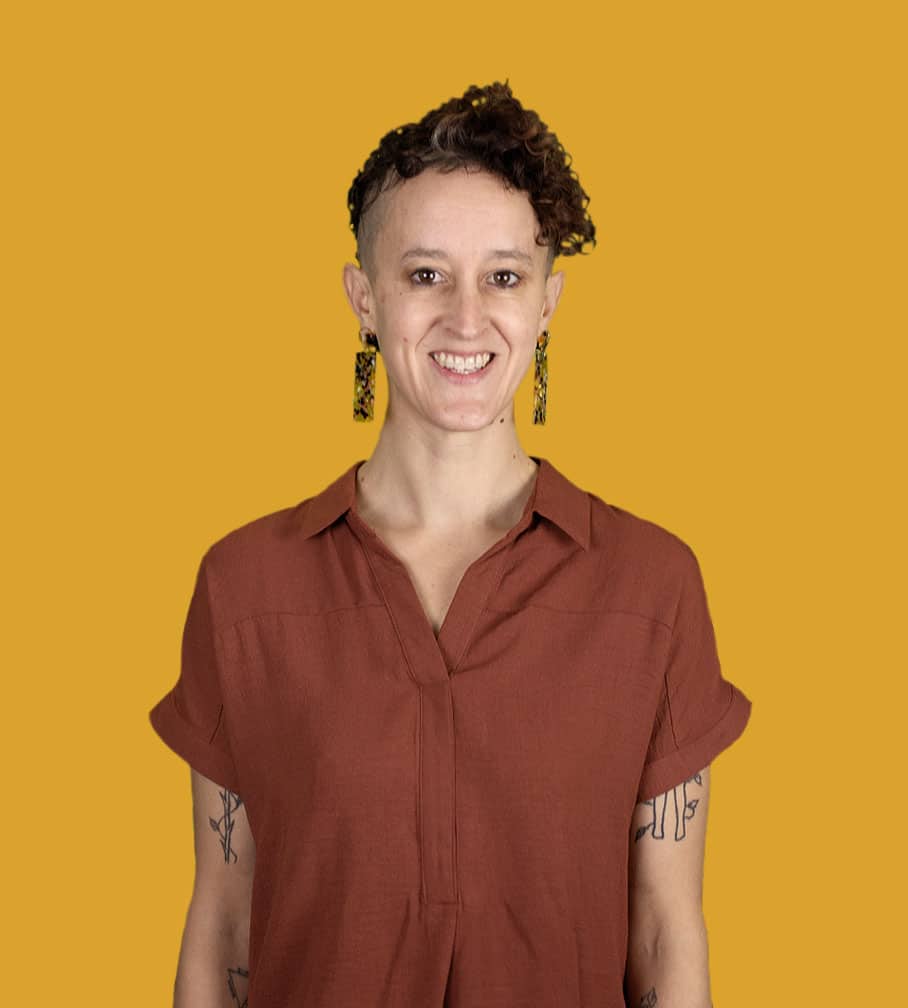 Bronwyn Davies Glover
PSYCHOTHERAPIST & COUNSELLOR
"The purpose of psychotherapy is to set people free."
– ROLLO MAY
In the therapy room, Bronwyn invites curiosity towards the self and gently guides you in developing compassionate inquiry, forgiveness and joy for the life you are living. She helps her clients breathe deeper through developing coping skills, understanding triggers, releasing stress and actualising your full potential. Bronwyn works in a humanistic, non-judgemental, mindful space that invites you back to the wisdom of your body through finding meaning in your experiences and healing concerns, symptoms, and relationships.
Bronwyn is deeply passionate about working within an anti-oppressive and trauma-informed framework in the field of psychology and working to be active in dismantling the impacts of a system that has pathologised, racialised, sexualised and de-humanised our communities. She is also passionate about working with identity, sexuality and the LGBTQIA+ community. Bronwyn believes every part of the therapy journey must be collaborative and must centre a person's sense of safety, trust, empowerment and choice.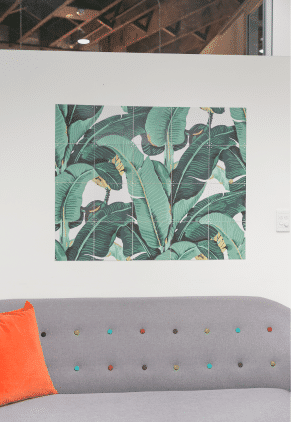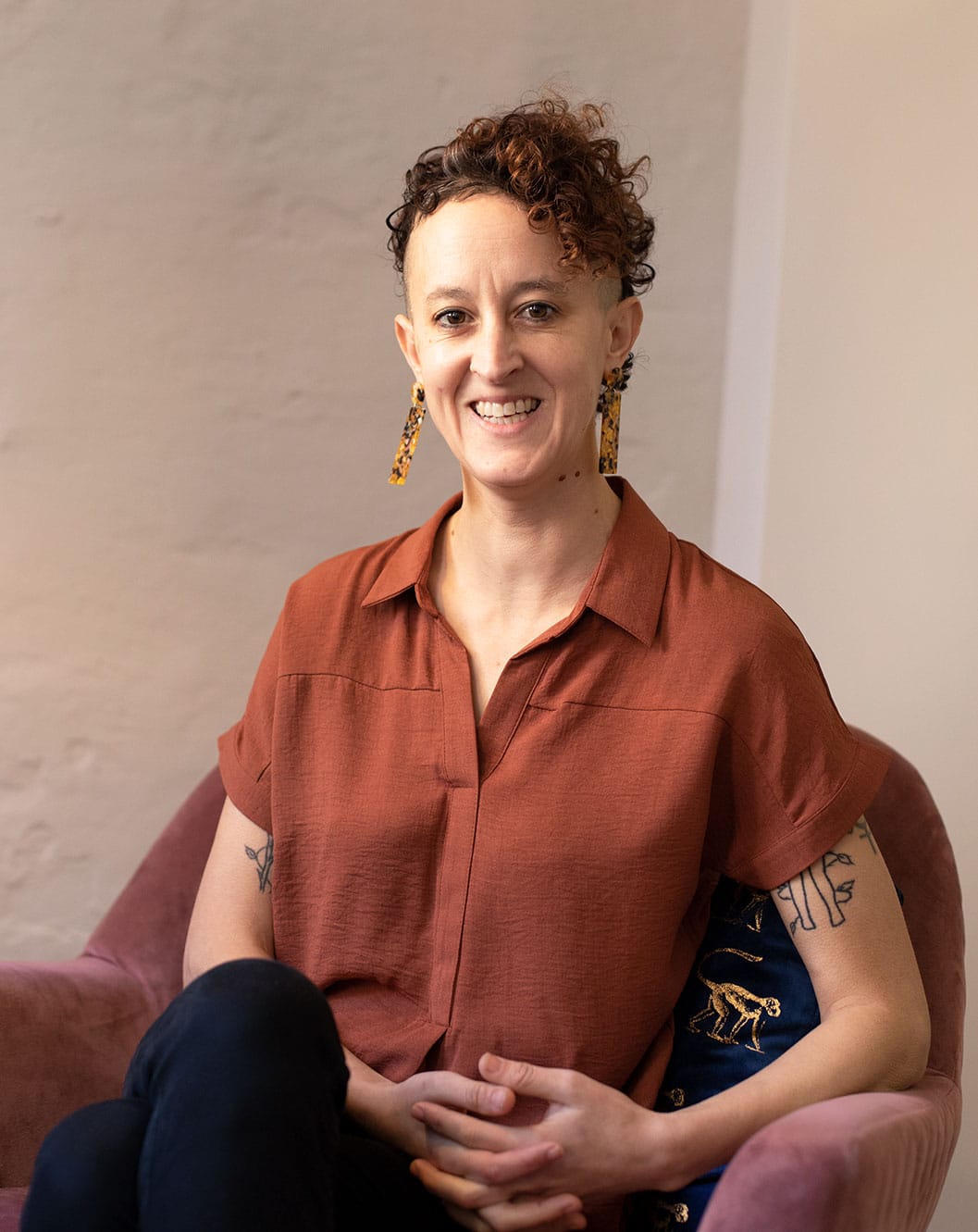 Bronwyn uses an anti-oppressive, trauma-informed and holistic approach to therapy that enables her to develop a unique approach with each unique person. These therapies include Narrative, Person-Centred, Somatic, Focusing-Oriented, Psychodynamic, Inner Child, Existential, Emotions-Focused, Creative, Mindful, Strengths-Based and Body Oriented Therapies.


Bronwyn's quick tip for Grounding during Emotional Overwhelm
"If you find yourself experiencing a sense of moving too fast in your body, anxiety symptoms appearing, not able to sleep at night with thoughts racing through your mind:
1) Put one hand on your forehead and one hand on your heart
2) Take a deep breath and repeat 3x: inhale in to the count of 3, hold for 3, exhale for 3 and hold for 3
3) Feel into the space between your hands for as long as you can until you feel a shift"
Outside

the therapy room
"I like having coffee at Ruby Lonesome in Marrickville and cocktails at Titus Jones. I like visiting the exhibits at the MCA and finding an excuse to sit somewhere all night watching the stars sparkle off the water on the harbour. I love good vegan restaurants like Gigi's in Newtown, Bodhi, and Soul Burger. Pre-Covid my favourite pastime was dance parties and releasing the build up of energy through connecting on the dance floor with good music, the freedom of movement and the power of community"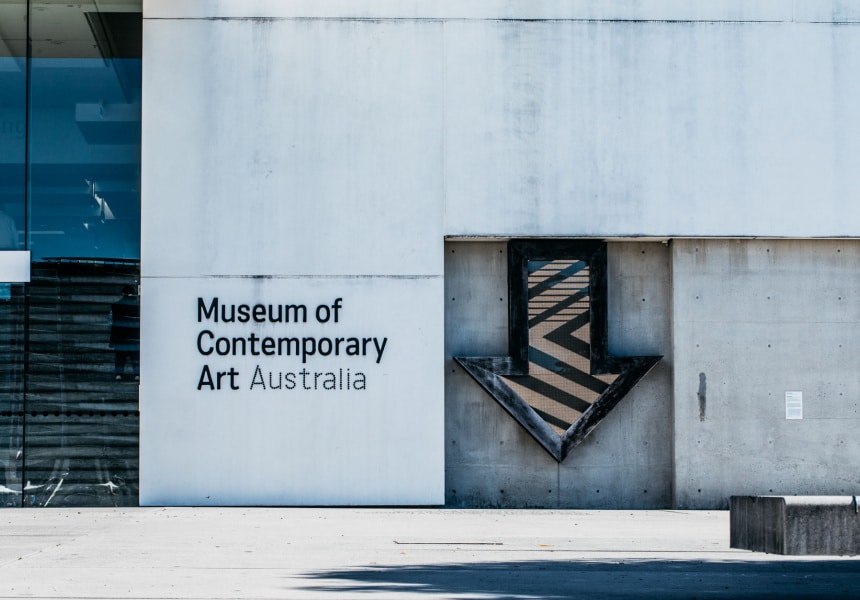 My therapy song…
The song that makes me feel alive, present and ready to face the world. 
LIKE THIS – Sofi Tukker.
"This is my favourite song to have playing in my ears when I head out in the morning to walk to a cafe or through the neighbourhood. It's a beautiful, dance track that is empowering, fun and full of reclamation that denounces the impacts of shame."