Rates & Availability
Standard Fee is $220.00
Registered Psychologist
($89.65 Medicare Rebate available*)
Out-of-pocket is $130.35
Days: Mon, Tue, Wed, Fri
Online via video call
* The Medicare rebate is available to clients under the Better Access to Mental Health Care initiative.
Get to know Georgie
Psychology has been a passion of Georgie's since her teens – helping others is in her DNA! Georgie is a Registered Psychologist who believes therapy does not require a diagnosis, it is an opportunity for connection between two people.
The type of individuals she loves working with are those who want to grow and learn from their lived experiences, kick goals and step out of their comfort zone. She is passionate about helping people with anxiety, depression, stress, compulsive behaviour and those struggling with self-esteem issues and loneliness.
Georgie works best with clients 18 years and over – from young adults transitioning into the early stages of their independence, to those further along in their journey.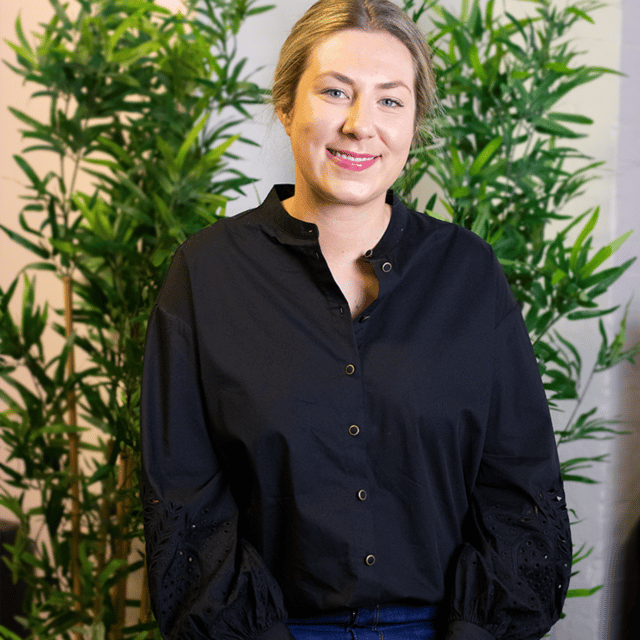 Registered Psychologist Georgie Lavan creates an individualised experience using modalities including Acceptance Commitment Therapy, Cognitive Behavioural Therapy, Dialectical Behavioural Therapy, Mindfulness, Motivational Interviewing, Positive Psychology and Solution Focused Therapy.
"My style of therapy is nurturing, empathic and non-judgemental. I want my clients to feel welcomed into the space where they feel there's opportunities to have seriousness, as well as laughter. I'm particularly a fan of taking a solution focused approach. I love watching a client begin to trust their instincts again and build confidence in themselves and their decision making".
Registered Psychologist Georgie's quick tip for setting boundaries
"What has shaped me is learning and implementing boundaries through lived experiences. Too often we want to come from a place of "yes", but at what cost when we're not meeting our own needs? It's important to know that it's okay to say no, speak up for what you need and not apologise for putting yourself first. "
What I'm listening to…
WONDERY (Podcasts)