An online counselling practice that thinks creatively about mental health.
We believe that taking care of your mental health is one of the most empowering, life-changing things you can do. That's why, here at The Indigo Project, we're a team dedicated to making online counselling an insightful, nourishing and supportive experience, that transforms your life.
Our incredible team of psychologists, clinical psychologists, psychotherapists and counsellors are here to support you through life's challenges and help guide you towards a purposeful and values-driven life. Our online therapy sessions are a space for you to share your truth and feel genuinely heard and supported by therapists who really get you.
 Over ten years, we've walked with this journey with thousands of clients who have trusted us to guide their way.
Life is full of challenges, but we're here to help you to find your wisdom and a way forward.
So, what makes us
different?
Online therapy means therapy on your terms – when and where you want it.
It's not all chat. Our Sydney psychologists empower you with practical tools to manage your mind.
Our online therapists are real people. They've been through the hard stuff so they can help you navigate your bumps with experience.
We give a shit. You matter to us. We speak your language. We're on your wavelength. 
Darkness is Golden
– Mary Hoang
Life is messy: no matter how we try to control our lives, unpredictable and difficult things happen to us all.
Disappointment, heartbreak and anxiety are painful. But in this powerful new vision, Mary Hoang reveals the hidden gold that lies in your darkness, showing you how exploring your shadows can give you a new sense of direction for the future.
Buy It Now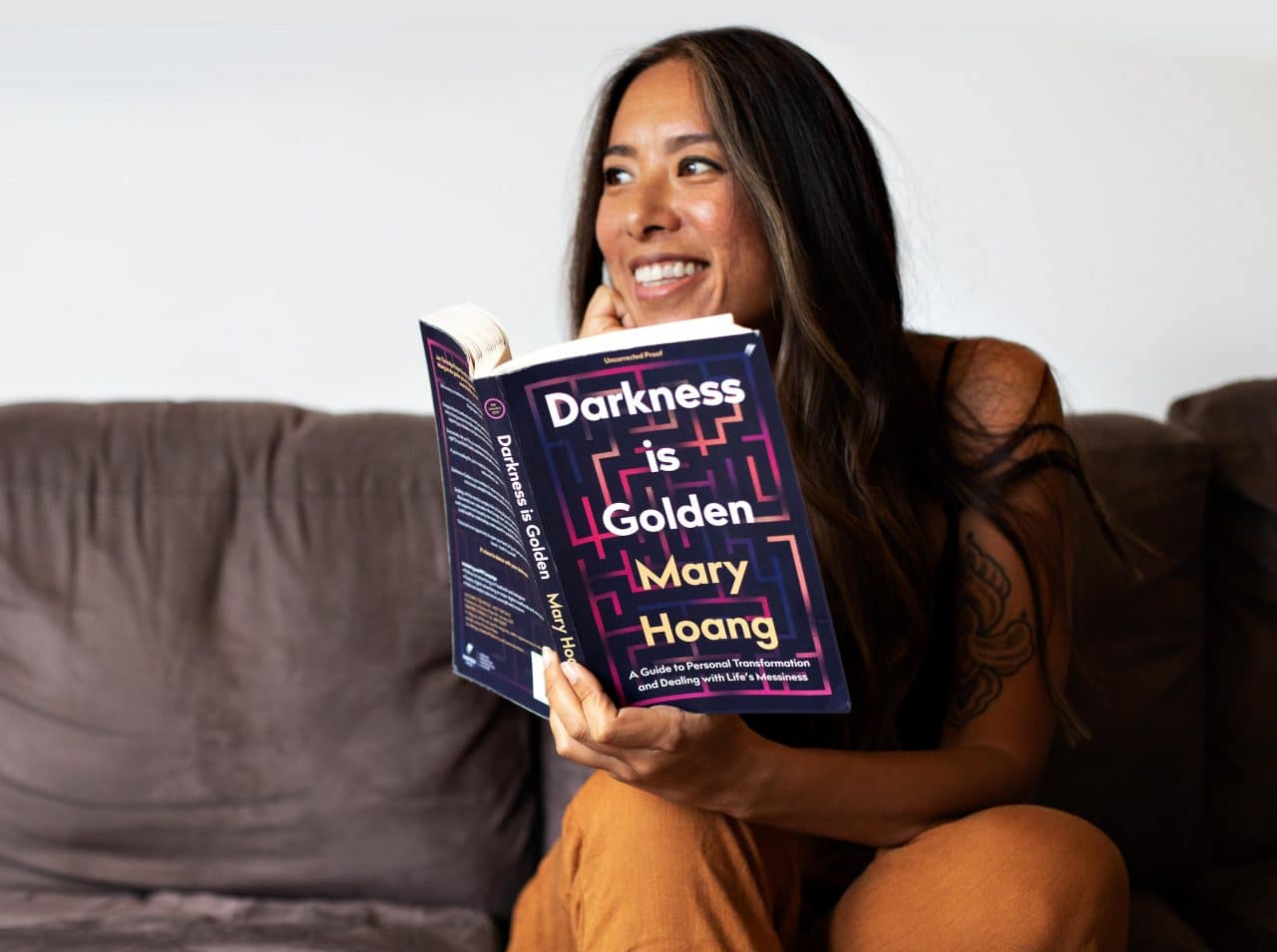 MORE THAN THERAPY
Courses & Events
Take a ride into the mind. Our digital courses, workshops and events are designed to transform the way you think, feel and live.