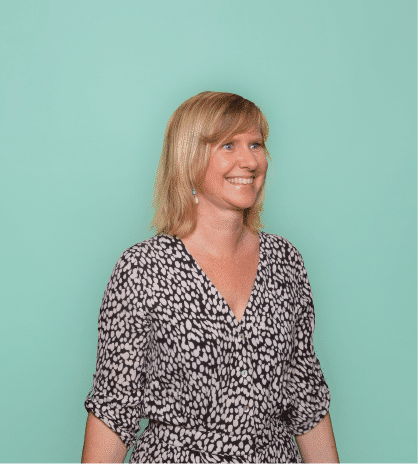 Anneke Reijmerink
CLINICAL PSYCHOLOGIST
"Follow your bliss and the universe will open doors where there were only walls."
– JOSEPH CAMPBELL
Having grown up in different countries including Nepal, Switzerland, Italy and the Netherlands, Anneke now calls Sydney home. She joins us as a Clinical Psychologist with a holistic approach and a passion for working with her clients' inner strengths to get them back on track.
"My work puts a smile on my face. I hope to help my clients break down walls and find and follow their bliss as I have followed mine."
Her journey as a psychologist started out in the Netherlands where she worked with children and teenagers for the past 11 years. Since moving to Australia, Anneke has shifted her focus to broadening her range of clients while incorporating mindfulness and meditation.
She uses a variety of evidence-based interventions including Cognitive Behaviour Therapy (CBT) and Mindfulness. She also works with Eye Movement Desensitisation and Reprocessing (EMDR Therapy), an interactive form of therapy that helps reduce emotional distress by encouraging side-to-side eye movements or bilateral hand tapping. It's proven particularly effective for the treatment of PTSD, trauma, phobias, anxiety & mood disorders.
Anneke brings her expertise into each session along with genuine warmth, positivity and a hint of humour.
Anneke's Anxiety Tip
Focus on your breath and try to stay present. You can do this by breathing in and expanding the belly, moving the air up to the chest, then to the throat and releasing in the reverse manner – throat, chest and finally, letting go in the belly.
Another tip I use myself, when stressed, is shower meditation: imagining that with each and every drop of water, all my tension, stress and worries are washed away. It really helps me relax at the end of the day.
Outside

the therapy room
Anneke enjoys travelling, yoga, being in nature and close to the ocean, going to concerts/music festivals, exploring Sydney, snowboarding, catching up with her friends, staying in touch with her family/friends in Amsterdam and daydreaming about buying a pop-top campervan.